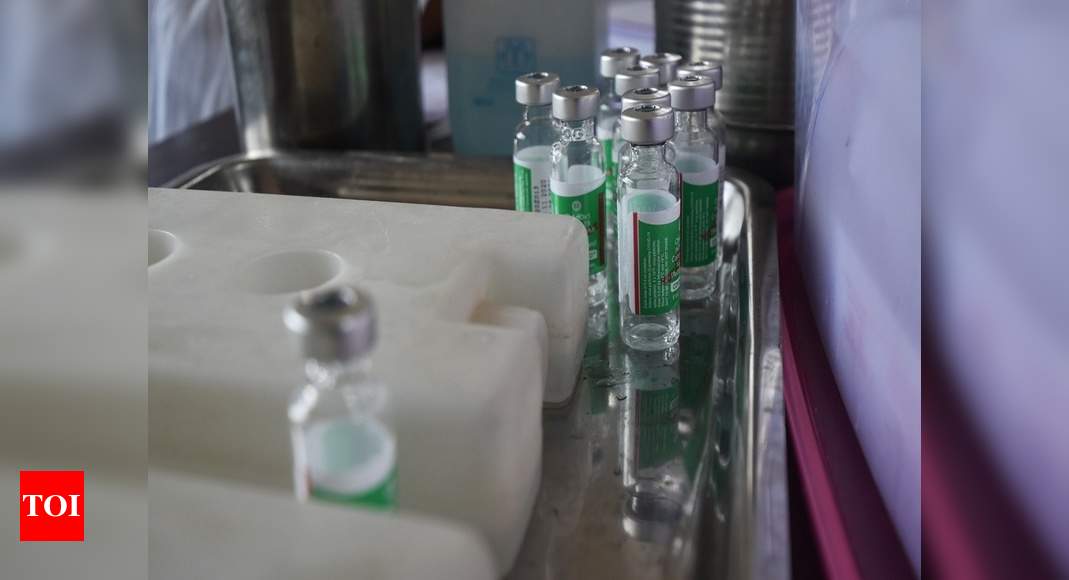 NEW DELHI: Exemplary performance by Kerala and West Bengal which recorded a negative (-6.3% and -5.4%) vaccine wastage, saving 1.1 lakh and 1.6 lakh doses respectively, shows that optimum use and diligent supply management of vaccines is possible, said central government officials.
In fact, the two states reported negative wastage of Covid vaccines by making use of the "extra dose" available as a wastage factor in each vial.
Official data for May show Kerala and West Bengal standing in sharp contrast to states like Jharkhand and Chhattisgarh which recorded a high 33.9% and 15.7% wastage respectively.
The wastage for other states is lower, but still on the higher side like in Madhya Pradesh (7.3%) and Punjab (7%). Doing better, but still short of the optimum 1% suggested by the Centre are Delhi (3.9%), Gujarat (3.6%), Rajasthan (3.9%) and UP (3.7%).
Government sources said the closing balance of shots with various states was 212 lakh. The month saw a poor rate of vaccination due to a switch to a new procurement system — since abandoned — and a fear of infection that kept people indoors. The closing balance of vaccines was less at 80 lakh in April.
However, it was higher in February and March, with the latter marked by a misplaced sense of complacency that the infection had ebbed. This had resulted in vaccination slots going unutilised. The first dose coverage of the 45-plus population stands at 38%, with Tamil Nadu, Jharkhand, Bihar and Assam lagging at sub- 30% levels. Better performing states include Rajasthan, Chhattisgarh, Gujarat and Karnataka. Second dose coverage among front-line workers stands at 45%, with Rajasthan, Chhattisgarh, Bengal, Kerala and MP being the better performing states. First dose coverage is at 84%. Worryingly, second dose coverage for healthcare workers is only 56% while for first dose it is 81%.