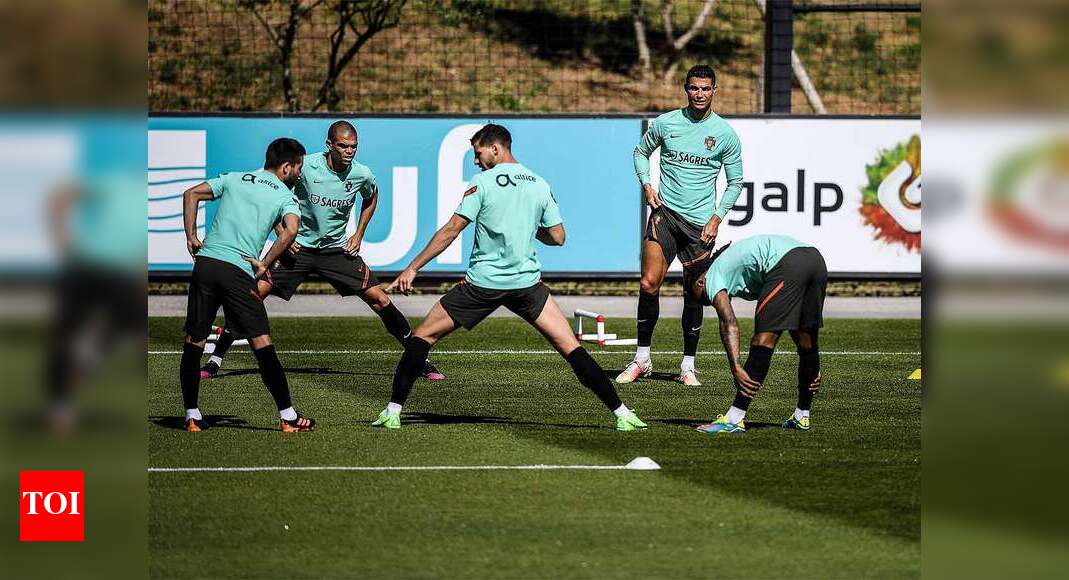 With one of the stronger squads, defending champions
Portugal
are out to prove that lightning can strike twice
Portugal coach Fernando Santos has packed enough cigarettes in his suitcase that can last him a month at Euro 2020. "The goal is to be European champions," Santos told state broadcaster RTP early this week. "Since I became Portugal manager, my thinking is that we go into every tournament to win it. I'm taking a suitcase for one month."
If Santos had made the same assertion five years ago, not many would have believed him. Some may have laughed, others cringed.
At Euro 2016, Portugal were never the favourites, not even close with odds of 20/1. France, England, Germany, Spain, Belgium and Italy were all fancied for the title, but Portugal stunned the hosts in extra time at the Stade de France.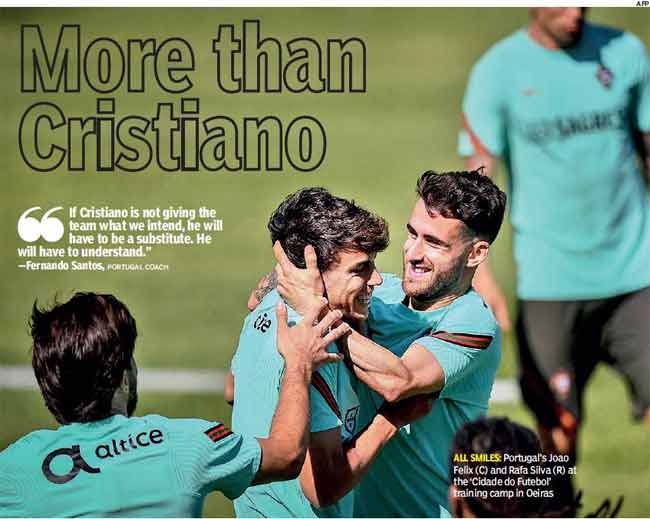 It was a stunning triumph, a first for the country at Euros or any major football championship. When captain Cristiano Ronaldo was stretchered off after just 25 minutes into the final, nobody gave them a chance. Portugal, though, believed in themselves and registered one of the more famous triumphs, thanks to a 109th minute strike from substitute Eder.
Five years later, can Portugal match Spain's feat of retaining their European crown?
"In 2016, apart from the coach and the players, I don't think anyone else believed that Portugal could become champions," former Benfica midfielder Joao Coimbra told TOI. "This time it's different. The belief is strong. This is a great team and everyone expects them to become champions. Portugal has the best players in the world."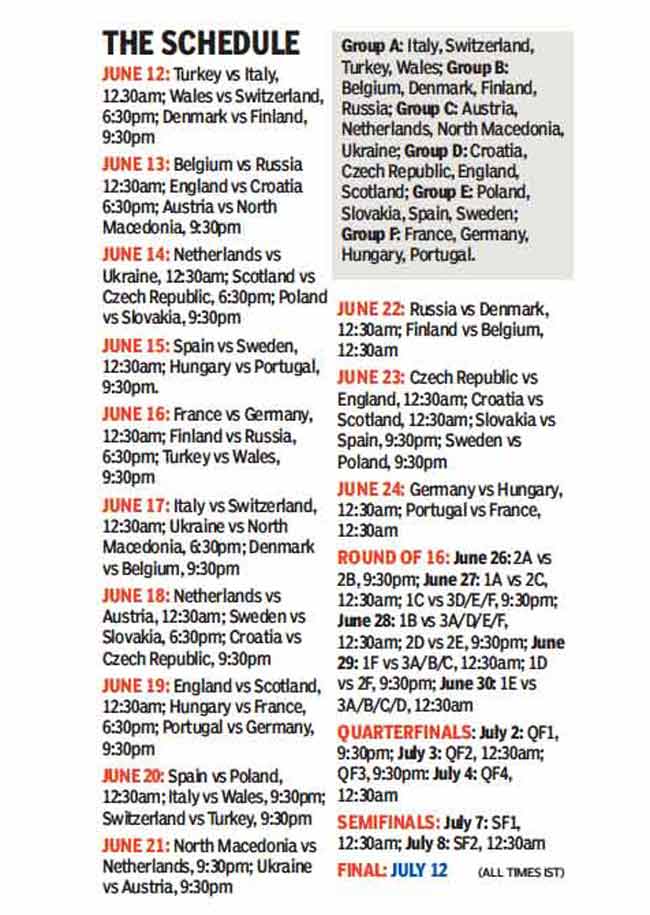 For a long time now, the best for Portugal has always been Cristiano Ronaldo. He guided the team to its first major triumph, overtook Luis Figo's record as Portugal's most capped player, and even though Benfica's 1960s star Eusebio enjoys legendary status in the country, CR7 is in a league of his own.
This will be Ronaldo's fifth Euro championship, a record. He has played 21 games, another record, and can overtake former Iran striker Ali Daei, the only other male footballer to surpass the 100-goal milestone. No wonder he has enough motivation, but Santos has so much talent at his disposal that even Ronaldo, believe it or not, could be surplus to requirements.
"If Cristiano is not giving the team what we intend, he will have to be a substitute. He will have to understand," said Santos, a man with the courage of his convictions.
At 36, even if Ronaldo is not at his best, Santos has little to worry. He has enough star power in every department.
Just look at the defence. Manchester City centre-back Ruben Dias was voted the Premier League's Player of the Year. Pepe – most valuable player at Euro 2016 – still has plenty to offer, while fullbacks Joao Cancelo (City) and Raphael Guerreiro (Borussia Dortmund) are as good, if not better, than anybody else in Europe.
If the defence looks settled, the attack looks even better. Of course, there is Ronaldo and he will now be backed by the likes of Bruno Fernandes (Manchester United), Joao Félix (Atletico Madrid), Bernardo Silva (City), Diogo Jota (Liverpool) and Renato Sanches (Lille).
Experienced Wolverhampton Wanderers goalkeeper Rui Patricio has a safe pair of hands.
"Portugal was always blessed with great players right from the days of Eusebio and (Luis) Figo and (Rui) Costa, but this group is special. It has the talent, experience and, more importantly, the winning mentality. These guys know how to win matches, many times due to their individual brilliance," says Coimbra, who won the U-17 European Championship with Portugal in 2003 and had a spell at Kerala Blasters in the Indian Super League.
Even with all the talent, it won't be easy.
If in 2016 winless Portugal finished third in a group with Hungary, Iceland and Austria, this time they have a mountain to climb right from the start. The defending champions are clubbed with world champions France, former champions Germany and tricky Hungary.
They don't have the home advantage too. Portugal and France play all their matches away, while Germany play all three group games at home. Hungary will play two of their three group games at home.
"It's such a tough group where if you told me Portugal is going out, I wouldn't be surprised. But if we go through, we are capable of going until the end," AS Roma's recently-appointed manager Jose Mourinho wrote in one of his recent newspaper columns.
Mourinho knows all about winning, and so does Ronaldo.
If Portugal go all the way, Ronaldo would have won two European Championships in a row and become the first to have featured in three finals. That's enough motivation for a man so obsessed with winning.